It pays to learn - literally
MCU is now sponsoring Zogo!
Zogo is a fun and engaging way to learn financial literacy – from budgeting to investing, building credit and more! Simply download the app and complete the bite-sized modules to earn pineapples. Pineapples can be redeemed for gift cards from your favorite brands.


Enter access code:
MOCU1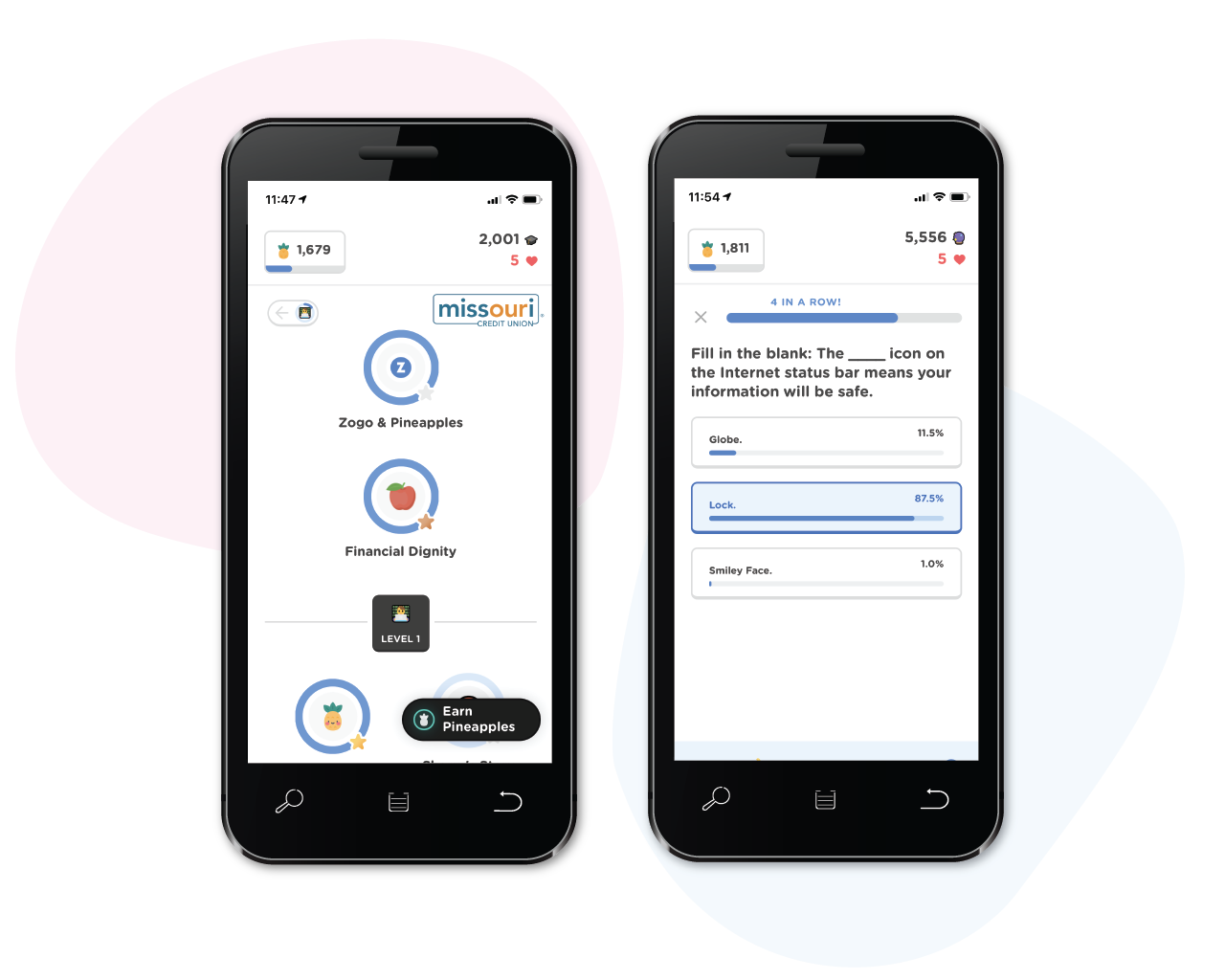 Earn pineapples for referrals
Parties are more fun with friends! Invite your friends and family to download the Zogo app and join MCU.