Where kids come to save
Welcome to Lil' Hank's Corner, a little savings program for big dreamers! With the help of his family members and Missouri Credit Union, Lil' Hank will take your kids on a savings adventure to help them learn the importance of managing their money.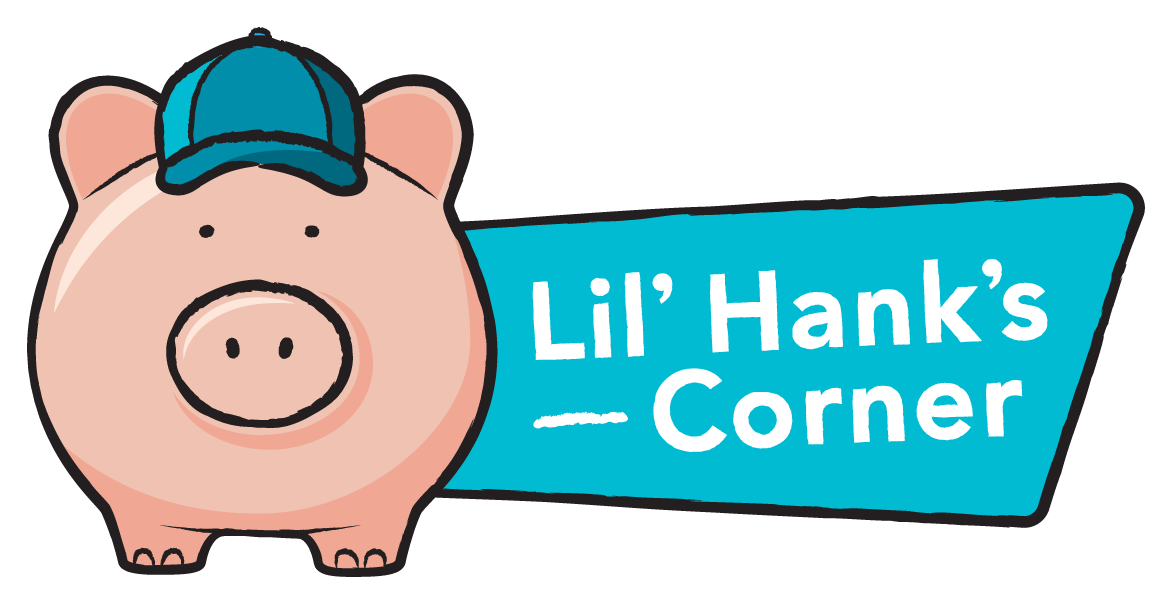 This special youth savings program is designed for children 12 and under. Kids can make their deposits and withdrawals at the teller line, just like grown‑ups!
Why You Should Open a Lil' Hank Account for Your Child
Designed for children 12 years of age or under
Children receive a savings tracker booklet and special savings bank upon opening their account
Encourages good money management habits
For every 10 deposits made, your child can claim an exclusive prize by visiting any MCU location
What You Get with a Lil' Hank Savings Account
Lil' Hank's Corner membership is established with a minimum deposit of $0.01. The interest earned is earned at the same rate as our regular savings account.
Lil' Hank accounts are established with the child's name and social security number. An adult signer on the accounts is required. Members receive statements at least quarterly. To get started, visit any Missouri Credit Union branch.
All Lil' Hank's Corner members receive a membership card, passbook, and special prize upon opening their account.
Lil' Hank sends out birthday cards to each of his friends every month.
How to Access Lil' Hank Savings Accounts
Access your Lil' Hank Savings Account by using these services:
MCU Anywhere – Free Internet banking anytime, anywhere
Any of MCU's convenient Columbia or Jefferson City branches.